One student. One laptop. One solution.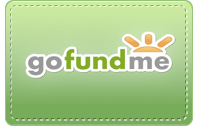 YourDailySuccessTip.com acts as a catalyst through non-profit organizations to provide Google Chromebooks to high school students and college students (girls and guys) who have no access to personal technology, something many of us take for granted. Our free laptop initiative is called Smart Girls Rock. A Google Chromebook (with tax and shipping) runs from $199 to $249 depending on demand and model. Come on, admit it, you've spent that much on shoes or a golf club. Now, spend it on something that really matters. If you want to donate to our cause or nominate a student, fill out the form at the end of this page and we will be in touch. You may also email Dayna for more information.
We are currently working with Communities in Schools, Yes Prep, Alice Cooper's Solid Rock, school counselors, teachers, and local libraries. We will add other non-profits as requested. Watch our videos or see all on YouTube. Also, follow our CEO Dayna Steele on Twitter or Facebook for more updates.
Teachers, counselors, librarians, and administrators may nominate students.