One student. One laptop. One solution.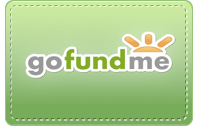 YourDailySuccessTip.com acts as a catalyst through non-profit organizations to provide Google Chromebooks to high school students (girls and guys) who have no access to personal technology, something many of us take for granted. Our free laptop initiative, Smart Girls Rock, was started as a way to encourage girls to pursue science, technology, engineering, and math. We have since expanded the program to guys as well – all in hopes of giving students the technology they need to succeed.  Read more below for details. See some of our videos below or on YouTube here. Some great photos are here on Facebook.
A Google Chromebook (with tax and shipping) runs from $199 to $249 depending on demand and model. Come on, admit it, you've spent that much on shoes or a golf club. Now, spend it on something that really matters.
We ask that our recipients be nominated by teachers, counselors, and/or librarians. Students must have high grades, good attendance, a positive attitude, be eager to help others, and have a desire to succeed despite their circumstances.
Read this awesome piece in the Miami Herald that best explains what we do and why we do it!
Know someone like that? Let us know. Smart girls rock – and guys! And, follow our YDST CEO Dayna Steele on Facebook for the happy stories.