YourDailySuccessTip.com acts as a catalyst through non-profit organizations to provide new laptop computers to high school students (girls and guys) who have no access to personal technology, something many of us take for granted. Our free laptop initiative, Smart Girls Rock, was started as a way to encourage girls to pursue science, technology, engineering, and math. We have since expanded the program to guys as well – all in hopes of giving students the technology they need to succeed.
"Sometimes it's the people no one imagines anything of who do the things no one can imagine." – from the film The Imitation Game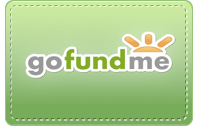 A decent laptop can be found for around $200. Come on, admit it, you've spent that much on shoes or a golf club. Now, spend it on something that really matters. We ask that our recipients be nominated by teachers, counselors, and/or librarians. Students must have high grades, good attendance, a positive attitude, be eager to help others, and have a desire to succeed despite their circumstances. Know a student like this? Let us know.
________________________
Latest news:
Are we grassroots? Yes, we are. Family in Miami has taken up the cause and are starting to do the same thing. Someone read about us and is now trying as well in Ormand Beach FL. You can do it too! No organization, no paperwork, not a non-profit – just find the kids who need you and do this.
Houston attorney and radio personality Dr. J. Thomas Smith contacted us about doing the same in Houston. He joined YourDailySuccessTip.com CEO Dayna Steele for the latest giveaways, #67 and #68. Dr Smith and Dayna were on the radio together in Houston in their previous careers! Watch til the end of the video for an embarrassing picture of both of them …
_____________________